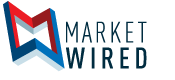 Air Industries Group (the "Company" or "Air Industries") Announces: Farnborough Airshow Attendance
/EINPresswire.com/ -- HAUPPAUGE, NY -- (Marketwired) -- 06/17/16 -- Air Industries Group (NYSE MKT: AIRI)
Air Industries Group (NYSE MKT: AIRI), an integrated manufacturer of precision equipment assemblies and components for leading aerospace and defense prime contractors.
Air Industries Group has announced its participation in the Farnborough International Airshow, from July 11, 2016 to July 15, 2016. Held at Farnborough Airport in Hampshire, England, the show is one of the major trade exhibitions for the aerospace and defense industries, typically attracting over 100,000 aerospace industry professionals. Air Industries will be exhibiting leading product lines, and conducting meetings with key customers, suppliers, and prospects. Air Industries Group President and CEO Dan Godin commented, "After a very successful showing at the Paris Air Show last year, we feel that it is important for us to continue forging new partnerships, and reinforcing our corporate vision with existing clients. We have a well-conceived strategic plan for growth, based on leveraging the diverse capabilities of our sites to provide turnkey solutions to our customers. Farnborough offers the perfect forum for us to share our message while establishing personal relationships with key decision-makers in the industry." Air Industries Group will be exhibiting in Hall 4, Booth C18.
ABOUT AIR INDUSTRIES GROUP
Air Industries Group (AIRI) is an integrated manufacturer of precision equipment assemblies and components for leading aerospace and defense prime contractors. Air Industries operates in three segments: Complex Machining of aircraft landing gear and flight controls, Aerostructures & Electronics, and Turbine & Engine products.
Certain matters discussed in this press release are 'forward-looking statements' intended to qualify for the safe harbor from liability established by the Private Securities Litigation Reform Act of 1995. In particular, the Company's statements regarding results for the first quarter of 2016, trends in the marketplace, its belief that the slowdown caused by the Sequester is continuing, the ability to realize firm backlog and projected backlog, potential future results and acquisitions, are examples of such forward-looking statements. The forward-looking statements are subject to numerous risks and uncertainties, including, but not limited to, the timing of projects due to variability in size, scope and duration, the inherent discrepancy in actual results from estimates, projections and forecasts made by management, regulatory delays, changes in government funding and budgets, and other factors, including general economic conditions, not within the Company's control and, in particular, with respect to its results for the 1st quarter of 2016, the completion of its auditor's review. The factors discussed herein and expressed from time to time in the Company's filings with the Securities and Exchange Commission could cause actual results and developments to be materially different from those expressed in or implied by such statements. The forward-looking statements are made only as of the date of this press release and the Company undertakes no obligation to publicly update such forward-looking statements to reflect subsequent events or circumstances.
Contact Information
Air Industries Group
631.881.4913
Email Contact


Powered by


EIN Presswire does not exercise editorial control over third-party content provided, uploaded, published, or distributed by users of EIN Presswire. We are a distributor, not a publisher, of 3rd party content. Such content may contain the views, opinions, statements, offers, and other material of the respective users, suppliers, participants, or authors.
Submit your press release